The Annual Hemi-Bowl at North Hill Bowl in Minot brings with it one of the most unique formats that bowlers will see all season long. The format consists of separating bowlers into 6 divisions and 2 conferences with bowlers advancing to the playoffs in a system much similar to the NFL. While the format is unique, it requires a little bit of luck in order to advance deep into the tournament. It is not out of the ordinary for division winners to advance with a lower score than some of the wild cards.
This season, one division contained the top two overall scores in the tournament. Jon Breckel and Matt Smallin sprinted out to more than 200 over for 8 games. Breckel finished with the higher score and claimed the division crown and first round bye. As a result, Smallin fell to the wild card round despite having a better score than the rest of the field. Smallin would be ousted in the first round and Breckel would later be eliminated in the semi-final.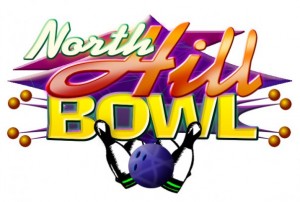 The surprise of the tournament came from one of the youngest entrants. Bret Kragh of Minot found himself leading his division following back to back 253 games in the middle of his day. After losing his look games 6 and 7, Kragh was able to hang on to a wild card spot and advanced into the playoffs. After wins in the first two rounds, Kragh took down Dave Burgess in the Conference Final. Kragh advanced to the Hemi-Bowl Final against Tad Schmidt. Kragh missed a single pin in the 10th frame giving Schmidt a chance to strike the first ball in the tenth for the title. Schmidt was unable to capitalize giving Kragh his first Hemi-Bowl title with a 200-194 final.
This season's Hemi-Bowl proved once again that shot-making, consistency, and a little bit of luck is required to win this event. Bret scored well, got the breaks when he needed them, and put himself in a position to win the tournament. Congrats to Bret Kragh, 2015 Hemi-Bowl Champion!
Final Standings will be posted later.