NDBowling.com traveled to Carrington, ND this past weekend for the 8th annual 8 game singles tournament. A favorite among many bowlers in the state, the 8 game singles has developed a reputation as one of the more enjoyable early season events in the area. The tournament normally fills within a week of announcing the tournament dates each season. Last season, Matt Smallin successfully defended his 8 game singles crown by holding off Duane Sandvick and Daren Seney. This season, the same 3 bowlers found themselves atop the leader board but in a different order.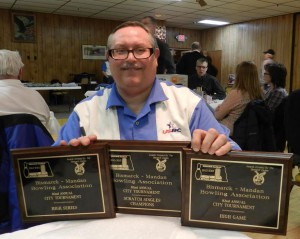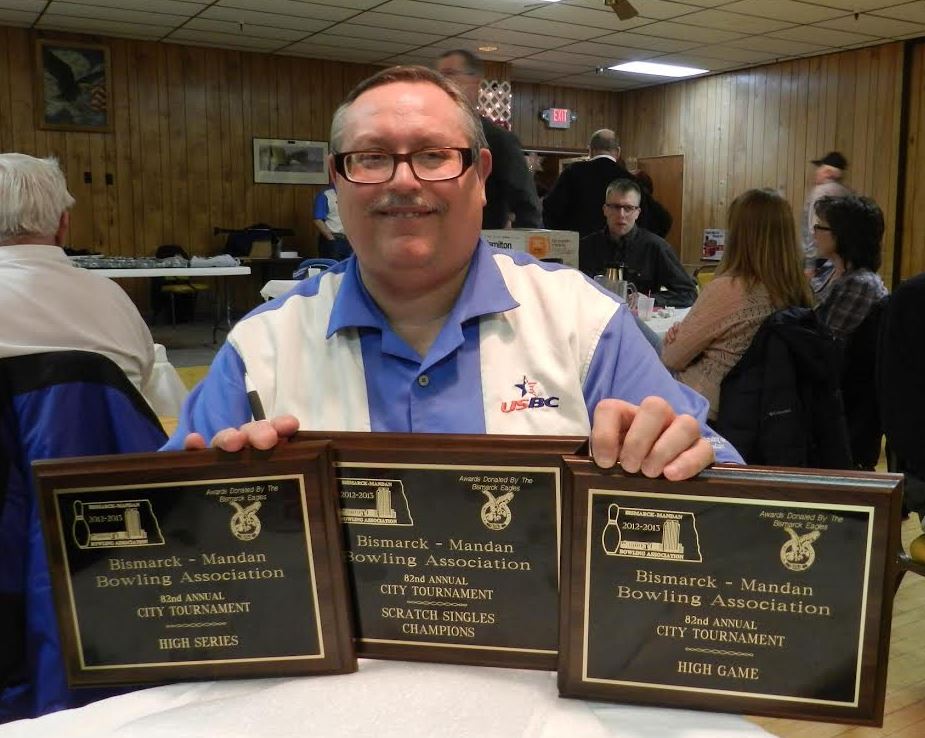 A full field of 32 bowlers made the trip to Carrington, ND to compete for the $500 top prize. All bowlers bowled 8 games and high total pin fall would win the event. 2003 ND Hall of Fame inductee Duane Sandvick used a 780 set games 4-5-6 to build a sizable lead. Sandvick held off challengers Daren Seney and Matt Smallin to claim the title with a 8 game total of 1816.
Having bowled with Duane all day, I (Daren Seney) was able to see him turn back the clock and dominate the tournament on an older wood lane surface. It was easy to see how Sandvick once represented our country on Team USA back in 1987 (Which is also the year I was born). Duane is good on most surfaces and conditions, but get him on an older wood surface and he is tough to beat.
I want to send a quick shout out to Randy Peterson. Randy ended up bowling due to a late no show to the event. Not only did he bowl, but he also ran the tournament along with all machine calls during the event. Randy and the folks at Central City Lanes do a great job every year, and all bowlers greatly appreciate what you all do to make things work. The pulled pork lunch was very good as well!
Congrats to the 2015 8 game singles champion, Duane Sandvick!