North Dakota Hall of Famer Randy Peterson has been quietly putting together a season for the ages. Back in November, Peterson paired up with Bob Vander Vorst in route to the NDBPA State Doubles title. That weekend, Peterson also took home the singles title by averaging well over 230 in the individual portion. A few weeks later in Minot, it was business as usual for Peterson once again claiming the singles portion of the NDBPA State Team Event by averaging over 230.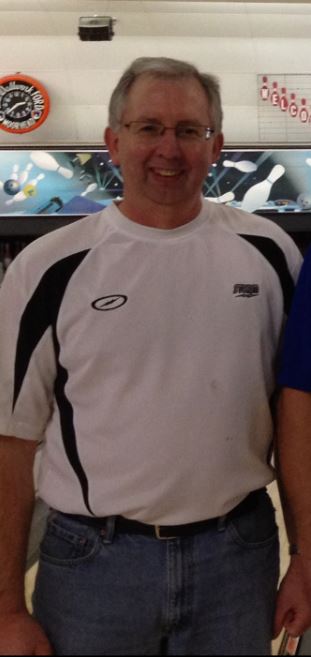 This past weekend at the 10 Game Marathon in Minot, Randy Peterson was the odds on favorite going in considering what the Hall of Famer has already accomplished this season. The tournament had a bit of trouble drawing entries due to the holiday weekend, but 38 bowlers made the trek to the snow capped Magic City. The tournament featured an oil pattern that was being tested for the CMA Memorial Shootout in 3 weeks. The 41 foot pattern used a touch over 26 ml of volume and contained a ratio of 2.19 to 1, so shot making was key to winning this event.
Peterson jumped out to a sizable lead through 5 games using a model of consistency going 96 over with a high game of 226 and a low game of 209. In game 6, Peterson hit a speed bump as his draw took him to a rather challenging set of lanes (11-18) at North Hill bowl. Games 6-9 were a grind as Peterson carded a 760 4-game total to allow the field to close the gap and eventually take the lead. Entering game 10 in 4th place, Peterson proceeded to prove exactly why he is a Hall of Famer. Peterson capped off his tournament with a 247 which was 46 pins higher than any score thrown by a top 10 finisher in game 10. The 2103 total gave Peterson yet another singles title as the season shifts to the NDBowling.com Majors.
Top 10: (Handicap Pins)
1 – Randy Peterson 2103
2 – Jeremiah Smith 2076
3 – Jon Breckel 2056
4 – Matt Smallin 2039
4 – Heather Smith 2039 (480)
6 – Chris Hoffer 2029 (560)
7 – Kesad Schmidt 2021 (250)
8 – Mike Ramsey 2016 (200)
9 – Chris Charles 2002
10 – Blake Wallstrum 2001
Congratulations to Randy Peterson on yet another great weekend of bowling. Also, a big shout out to Jeff Kragh, Rory Selk, and the staff at North Hill Bowl for running another great event and providing a solution to the approach issues. This event was webcast on NDBowlTV. You can watch the entire event by clicking HERE
Stay tuned to NDBowling.com as we have several great events coming up including the finals of 3 NDBowling.com Majors on NDBowlTV!
Next week we will preview the seasons first Major, the Manitoba Open.