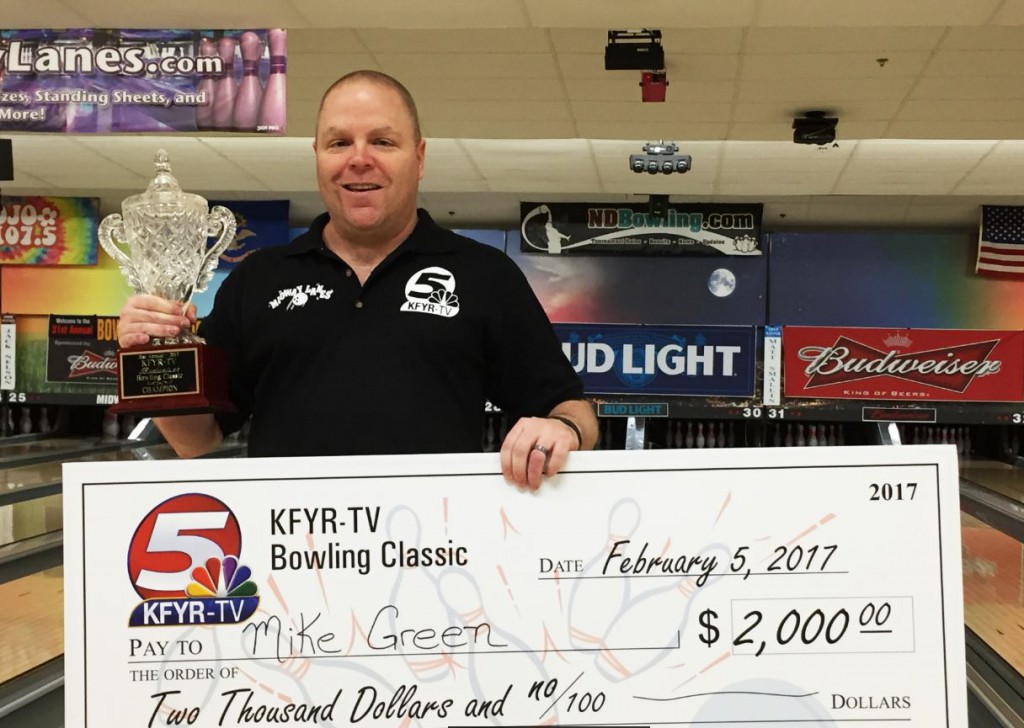 The KFYR TV Bowling Classic is in its 32nd year of existence. The past 31 years have provided champions of all ages and several memories that were all captured live on KFYR TV (local NBC affiliate). The KFYR is the only Major that is still broadcast on live local TV. The TV show and competition level have created a tradition unlike any other Major here at NDBowling.com. Here are a few story lines that will only add to the level of excitement at the 32nd edition of the KFYR TV Bowling Classic.
Hungry Like the Wolf?
If there were ever a list of best players without a Major title, it would likely include 2016-2017 NDBowling.com Player of the year, Thomas Wolf. In the NDBowling.com era (since 2012), Wolf has appeared in 3 Major finals without a win which is tied for most among those bowling this weekend. Wolf's best finish came at the 2014 NDBowling.com Classic where he lost in the championship match to 7-time Major winner, Michael Schmidt. With the KFYR TV Bowling Classic being held in his home town and home bowling center, I expect Wolf to be in contention on Sunday looking for his first Major title. Like Wolf, there are quite a few players in the field this weekend looking to capture their first NDBowling.com Major title. Here is a complete roster.
Seeing Green
Only one player in the history of the KFYR TV Bowling Classic has successfully defended their title. John Juba did so with 3 straight wins in 1988, 1989, and 1990. Defending champion Mike Green will get that chance this weekend. Green is fresh off a top 10 finish at the Morris Anderson Memorial Shootout in Minot a couple weeks ago. With a win, Green would become just the 6th bowler to have successfully defended a Major title (John Juba, Daron Hansen, Michael Schmidt, Jim Diederick, Mike Morris).
Direct Path to Success?
The 2018 KFYR TV Bowling Classic will feature a custom 39 foot, 1.94-1 ratio oil pattern. On paper, the relatively flat pattern will promote success to those playing more direct up the lane. The key will be getting the ball to slow down in the mid lane in order to make a definitive rolling motion toward the pocket. Filling frames will be important early in the block until the pattern begins to soften up. I predict the cut to be in the 0 to +30 range. I also expect a few past champions to be in contention late Sunday since the pattern won't break down as much and experience will come into play.
Click here for tournament pattern
Bold Predictions
The 2018 KFYR TV Bowling Classic will once again feature a sold out field of 120 bowlers all looking for a coveted NDBowling.com Major Title. Here are my bold predictions. (In no particular order)
– Matt Smallin
– Bob Vander Vorst
– Thomas Wolf
– Travis Hersrud
– Adam Peters