Bowler Spotlight is an NDBowling.com Series designed to increase bowler recognition and to help others get to know the faces of bowling in North Dakota. This multi-part series will run every other Thursday and will include bowlers from around the state, as well as bowling centers, pro shops, and tournament event staffs. This week, we got a history lesson for the home bowling center for NDBowling.com, North Hill Bowl in Minot.

As a competitive bowler, the local bowling center can be looked at as a release from life. A place where one can go and nothing else matters at the time. Growing up in Minot, ND, North Hill Bowl did just that for me. It was a place I went to when I wanted to be with friends. It was a place I went to get away from the struggles in life.
Being the only bowling alley in town, North Hill Bowl became a second home for me. I have seen North Hill Bowl change from the days of bright orange ball returns and wrap around seating to synthetic lanes and flashy new scoring systems. However, North Hill Bowl changed quite a bit even before my time.
North Hill Bowl opened on November 3, 1957. Owners Morris and Bette Anderson previously owned a dairy farm on the land and converted the property after 7 years. North Hill Bowl began as a 16 lane center with a restaurant. In 1959, they added 8 lanes and in 1962, they added an additional 8 lanes along with a pool room.
The pool room contained 8 pool tables and 2 snooker tables. In 1972, the Anderson's obtained a liquor license and converted the pool room into what is now known as the Lucky Strike Lounge. In 1988, they added 8 additional lanes to bring the total to the current day 40. North Hill Bowl has since added a golf simulator and x-treme bowling which have become favorites among local customers.
In 2007, Morris and Bette Anderson celebrated 50 years in business at North Hill Bowl. Fueled by a close knit bowling community and a working culture established by the Anderson's, North Hill Bowl looks primed for several more years in business. In 2009, cancer took the life of owner Morris Anderson. Morris touched the lives of many people, myself included. Still today, I can picture Morris walking up and down the concourse of North Hill Bowl with his trademark cigar. In 2010, the Fisher Motors Shootout was re-named to the Morris Anderson Memorial Shootout in honor of the late owner. In 2012, a major renovation of North Hill Bowl produced new synthetic lanes replacing the old wood lanes.
Today, North Hill Bowl is operated by a great staff including Greg DeMakis, Renee Shirley, Jeff Kragh, pro shop operator Rory Selk, and lane maintenance tech Robert Ballard who often goes unnoticed for his work in keeping all 40 lanes in working condition.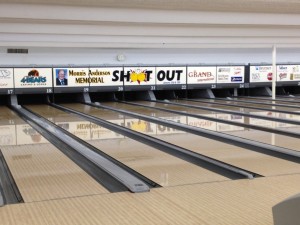 North Hill Bowl hosts several tournaments each year including this seasons ND Women's State Open Tournament. North Hill Bowl houses several birthday parties, company gatherings, school parties, and leagues each day of the week. Last season, North Hill Bowl became a home for NDBowling.com and a valued sponsor of the site. This season, the lanes will become the site for the first ever live streamed event on NDBowlTV.
The memories and friendships I have created within North Hill Bowl will stay with me forever. From bowling junior leagues, to working in the restaurant, to spending too much time at the pig wheel, North Hill Bowl will always be my home in the bowling world. I look forward to creating more memories at the lanes through NDBowling.com and NDBowlTV. If I could have chosen my first in-booth guest on NDBowlTV, It would have been Morris Anderson. He was a great guy and without North Hill Bowl, I may not be a bowler and NDBowling.com may not be around.
Thank you to the late Morris Anderson and the rest of the staff at North Hill Bowl for supporting NDBowling.com and allowing me to do what I love.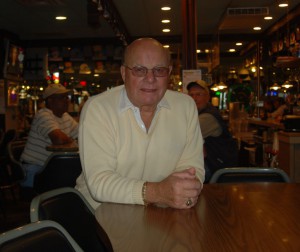 Comment below and share your stories of North Hill Bowl!