Bowler Spotlight is an NDBowling.com Series designed to increase bowler recognition and to help others get to know the faces of bowling in North Dakota. This multi-part series will run every other Thursday and will include bowlers from around the state, as well as bowling centers, pro shops, and tournament event staffs. This week, we traveled out to the badlands to meet another ND Bowling Hall of Fame Member, Ron Fettig.
In my short time bowling in North Dakota, I have always had a great deal of respect for the older generation of bowlers who continue to shoe up and compete against the best in the state. Being able to compete at a high level in a completely different era in the game is truly remarkable. Ron Fettig is one of those bowlers. Being from the extreme Western part of the state, some of what Ron has accomplished as a bowler has gone unnoticed. So lets meet Ron and his long list of bowling achievements.
Ron Fettig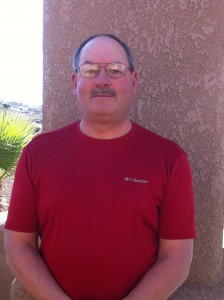 Hometown: Killdeer, ND
Home Bowling Center: Paragon Bowl in Dickinson, ND
Occupation: Building Inspector for the City of Killdeer
Career Achievements:
– ND Bowling Hall of Fame Member
– Dickinson Bowling Hall of Fame Member
– 16 – 300 Games
– 6 – 800 Series (835 High)
– UMBA Masters Champion
– KFYR TV Bowling Classic Champion & Runner Up
– 35 USBC Open Championship Appearances
– 2 State Scratch Singles Titles
– 1 State Handicap Singles Title
– 1 State Scratch Doubles Title
– 1 State Scratch All Events Title
– 1 State Handicap All Events Title
– 4 State Scratch Team Titles
– 1 State Handicap Team Title
Highlight of your bowling career thus far?
– Being inducted into the ND State Bowling Hall of Fame
– Picking up the 7-10 split twice in the same game to have a clean game in a tournament
Why did you start bowling?
– My dad loved to bowl and was an avid bowler
Additional Comments?
– Married 35 years to wife Loree. I have two daughters, Dr. Aleaha Fettig & Abby Wald.
– It is an honor to be considered with all the great bowlers in our state.
I have been lucky enough to bowl with Ron at a few select tournaments around the state. Ron is a class act on the lanes and always seems to find a way to be in contention. With his long lasting passion for the game, Ron will continue to be a factor in tournaments all over the region. Ron truly is one of the best in our state and I recommend getting to know him.
Do you have any stories you would like to share about Ron? Please comment and share them!