About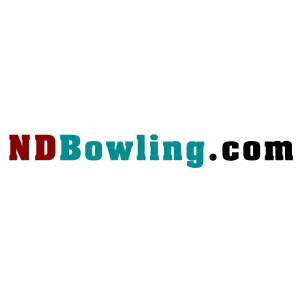 NDBowling.com was created in October of 2012 and was designed to bridge the communication gap between bowling centers and bowlers themselves. NDBowling.com provides the most up to date tournament dates, results, bowling news, and updates from around the region. Through the use of social media (Facebook & Twitter), NDBowling.com has garnered the attention of many and has become one of the most recognizable brands for bowlers in North Dakota and the surrounding areas.
What Does NDBowling.com have to offer?
NDBowling.com has become a resource for bowlers looking for tournament dates, tournament entry forms, current and past results from events, and general news regarding the sport of bowling. This information is provided in the 'Upcoming Events', 'Results', and 'History' tabs at the top of the screen.
Over the past year, NDBowling.com has found a home in many bowling centers and Tournaments around the region. Through the creation of the Can-Am Challenge, the NDBowling.com Challenge, and the NDBowling.com Scratch Rankings, the site has given added meaning to tournaments and more incentive for bowlers to attend them.
Future expansion of NDBowling.com
In 2013, NDBowling.com launched a live streaming service called NDBowlTV. NDBowlTV quickly became a fan favorite at NDBowling.com and has expanded operations to over 6 tournaments a year. You can watch past shows by visiting our YouTube Page If you would like to have your tournament featured on The High Plains Bowling Network, please contact Daren Seney for a free quote (Seney1987@gmail.com).
NDBowling.com was created by local bowler Daren Seney. Daren grew up in Minot, ND and graduated from Minot High School in 2005. Daren earned a Bachelors Degree in Accounting from North Dakota State University in the Spring of 2010. Daren works as an Office Manager at Farmers Union Oil Cooperative near Minot, ND. Through Seney's passion for the game of bowling and the help of tech-savvy friend, Dirk Monson, NDBowling.com was created and has become a hit among bowlers and fans of bowling. If you would like to contact Daren with questions about the website or inquiries regarding advertising on the website or site sponsorship, please email: Seney1987@Gmail.com. Thank you for visiting NDBowling.com!